Agenda - Day 2
Please note that all times listed are EDT (-5:00 UTC)
NETWORKING BREAKFAST: BUILD COMMUNITY CONTACTS
Start your day off right and connect with institutional investment leaders.
Get to know your industry peers and colleagues over a delicious breakfast.
Source practical tips, discuss best practices and prepare for the day ahead.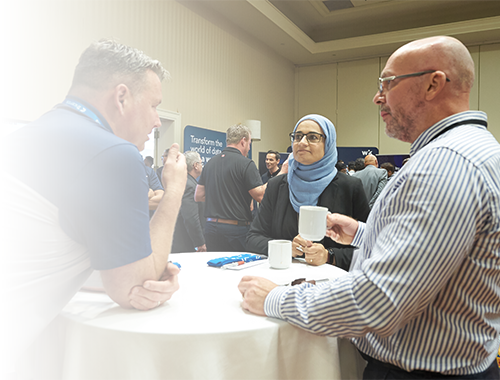 Opening comments from your host
Gain insight into today's sessions so you can get the most out of your conference experience.
KEYNOTE
Aligning investment objectives and strategies with your organization's key investment stakeholders
To achieve best overall outcomes, the different stakeholders within your organization need to understand, communicate and align investment objectives.  Apply strategies that will educate and establish more aligned investment goals including:
Understanding and defining the organization's risk tolerance
When to seek independent outside expertise
Building understanding and knowledge competencies
Articulating investment objectives and strategies
Finding alignment with the Board and relevant Board committees.
Align your internal strategies to achieve common goals.
PANEL SESSION
Attract, Retain and Train Talent in a World of Cost Pressure Challenges
Organizations are adapting to the new post-Covid world of hybrid working. A changing workforce of new career expectations relentlessly drives its own pressures. Adapt your business to this new workforce environment to deliver improved bottom line performance and improved employee wellbeing. Take away specific solutions to:
Harness existing transferable skills and competencies
Utilize cost effective or minimal training programmes
Adapt to demographic changes with new recruitment solutions
Apply new skills and strategies to overcome increasing cost pressures.
ROUNDTABLES->DISCOVER THOUGHT-PROVOKING IDEAS
Take a deep dive down the innovation rabbit hole in one of our roundtable discussions. Share common challenges and best practices with your institutional investment peers on a topic of your choosing:
Investor Compliance: Assess the new disbursement quotas
Economic Outlook: Survey the challenges ahead
Impact Investing: Review the extent of new investor trends
Asset Allocation: Stress test your investment portfolio
Wealth Preservation: Inflation proof your investments
New Net Zero Goals: Turn challenges into investment opportunities
INDUSTRY EXPERT
Double your impact – Mission align your investment portfolio
Foundation and Endowments are faced with the challenge of integrating their organizational values within their investment portfolio.  CIBC Asset Management has significant experience consulting with E&F clients to effectively integrate financial and non-financial considerations into portfolio outcomes.  We will explore:
The evolving ESG landscape
What it means for E&F investors
How you can implement ESG considerations
Understanding how you can align your portfolio outcomes with your mission can lead to positive outcomes for all stakeholders.
EXHIBITOR LOUNGE: VISIT BOOTHS & SOURCE EXPERTISE
Explore the latest financial performance strategies with our industry leading sponsors.
Share your challenges with the biggest innovators in the business.
Schedule one-to-one private meetings for personalized advice.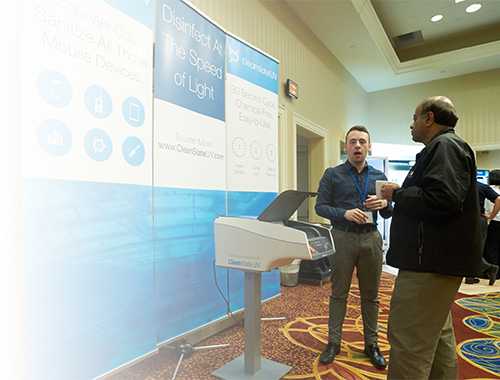 CASE STUDY
Practical implementable thoughts and ideas for making ESG work for institutional investment portfolios beyond purely environmental considerations.
Beyond the environmental decisions, foundation and endowments are facing the S for social commitments. Indeed, ESG is no passing fad in this modern era but rather a movement not dissimilar to other movements that mankind has faced. Triage your challenges and use the S to your social, financial and operational advantage by:
Reviewing the top down implications of ESG
Responding the social pressures with thought leadership
Working up new processes which encourage diverse thinking and improve financial performances.
Transition your portfolio to address climate change and achieve a social return on investment.
CASE STUDY
Measuring success: business development through extraordinary times at CCAB
Growing your business during and after the pandemic has been challenging and critical. Organisations are adapting with innovative models and managing unexpected outcomes. This session guides your through these disruptive time with key takeaways
Developing objectives which deliver growth, manage change and align with mandates
Managing the growing incomes, providing new opportunities
Practical advice – for sharing expertise and benchmarking
Steering a course through uncertain times
INDUSTRY EXPERT
Are alternative asset classes still relevant in portfolio construction?
Over the last decade organisations have increased their allocations to real assets and alternative investments. The challenge isto continue the motivation and measure the success. Consider your options:
Protecting yourself with diversification
Preserving your capital in an inflationary context
Integrating your responsible finance objectives in your investment policy
Maintaining the motivation to continue success.

NETWORKING LUNCH: DELVE INTO INDUSTRY CONVERSATIONS
Meet interesting speakers and receive advice on the latest industry issues and trends.
Expand your network and make connections that last beyond the conference.
Enjoy great food and service while engaging with your institutional investment colleagues.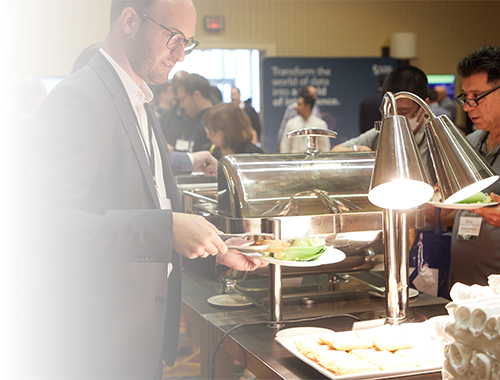 EXHIBITOR LOUNGE: VISIT BOOTHS & WIN PRIZES
Meet investment industry experts and identify investment strategies.
Enter your name for a chance to win exciting prizes.
Take advantage of event-specific offers and special content.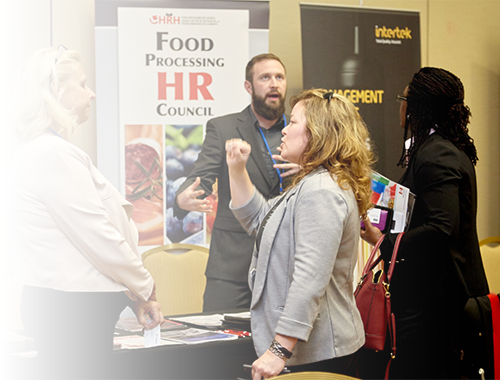 INDUSTRY EXPERT
Bringing blended finance to life
Blended financing can be strategically used to mobilise additional finance towards sustainable development. The challenge is to co-ordinate this method to achieve best outcome. The step by step process includes:
Optimizing financial and impact performance by bringing together different investor types
Working with investment committees, instituting transition, while respecting institutional goals
Who bears the cost when implementing ESG and impact management and measurement?
CASE STUDY
Win-Win: how social impact bonds help achieve policy objectives and financial performance
For private investors or charitable service providers, understanding social impact investing is essential: SIBs are the future. Opportunities exist with the challenge of thinking through investment decisions. As well as a case study of YMCA's of Québec's SIB, backed by Public Safety Canada – which raised $3.4 million to help expand its Alternative Suspension Program – this session also covers :
Assessment of current Canadian SIB landscape and trends
Examination of how to align your mandate and investment objectives
Techniques for evaluating a SIB's impact, returns for your organization, and the overall financial success of your investment
CASE STUDY
Designing multi-disciplinary analysis when assessing investment opportunities into Social Purpose Organizations (SPO's)
For foundations and endowments, making impact investments into organizations of various legal structures, thematic focuses, in long-established strategic environments, whom are innovating true systems-change-level interventions poised to generate competitive returns, can be complicated. The Sector team will present on its methodologies and approaches to enabling capital-flows to social purposed organizations and feature two of their favorites:
Adopt best practices to re-evaluate traditional asset allocation
Increase exposure to hedge fund opportunities
Support risk-return profiles that exploit fixed income securities
Diversify your portfolio through developing your hedge fund strategy to make the best of a volatile market.
EXHIBITOR LOUNGE: ATTEND VENDOR DEMOS & CONSULT INDUSTRY EXPERTS
Meet with investment managers and consultants.
Arrange one on one meetings with leading solution providers to discuss organizational hurdles.
Brainstorm solutions and gain new perspectives and ideas.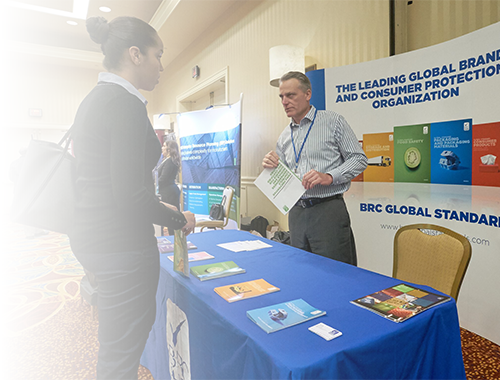 INDUSTRY EXPERT
Successfully embed ESG into Internal Company Structures: Do your Processes match your Objectives?
The rise of ESG implies more than investments. It also includes your investor relations, finance, human resources, operations, supply chain, communications and organizational development. Move from pledge to action, creating an organizational structure that effectively responds to ESG-related opportunities, challenges and risks. Take back to your office strategies to:
Create senior-level accountability in your organization's structure
Incentivize ESG into roles and strategies
Develop ESG driven operating models to achieve organization-wide benefits
Build a clear governance structure to foster visibility, accountability, and collaboration across your departments.
CASE STUDY
Central City Foundation: Towards a New model of Stewardship in pursuit of Truth, Justice and Reconciliation.
Many organisations are rethinking their mission-related investments – beyond impact to understanding mission alignment. As a foundation committed to investing in community-led solutions focused on building an inclusive community, Central City Foundation has been re-examining its model of stewardship through a decolonizing lens. This case study shares some of the learnings thus far on this journey:
A review of Governance rooted in values – our DNA policies.
From representation to inclusion and belonging
Reflecting on the origins of wealth and the legacy of your foundation
Exploring approaches to "returning value", reparations and community investments aligned with your mission.
Rethinking the value of social purpose real estate and land assets as part of mission-aligned investment decision making: implications and opportunities
Assessing social & cultural implications and objectives: a deeper look at impact
Re-evaluate and re-invigorate your investment objectives.
CLOSING KEYNOTE
Challenges Facing Endowments and Foundations
Private pools of assets are playing a greater role in financing markets. Crypto currencies such as Bitcoin are becoming more mainstream. New considerations and new challenges will drive your organization's approach to decision making. Create a roadmap to:
Recognize hedge fund and private debt opportunities focused on specialty finance
Exploit the opportunities of venture capital platforms
Explore options for accepting and selling cryptocurrencies
Transform challenges into opportunities to create steady returns while managing your risk profile.