Agenda - Day 2
Please note that all times listed are EDT (-5:00 UTC)
NETWORKING BREAKFAST: BUILD COMMUNITY CONTACTS
Start your day off right and connect with institutional investment leaders.
Get to know your industry peers and colleagues over a delicious breakfast.
Source practical tips, discuss best practices and prepare for the day ahead.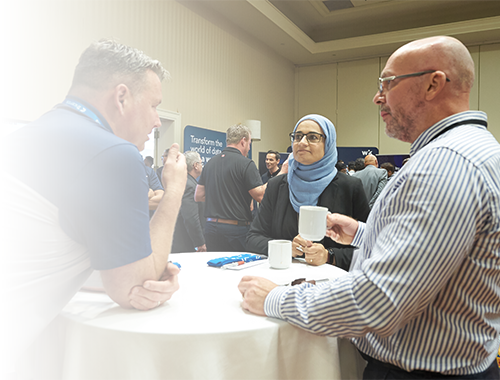 Opening comments from your host
Gain insight into today's sessions so you can get the most out of your conference experience.
KEYNOTE
Overcome Competing Tensions of Competing Objectives between your Financial Team, Investor Committee or Charitable Objectives
To achieve best overall outcomes, the components of your organization need to communicate and appreciate differing objectives – whether it's the financial team, investor committee or charitable objectives. Apply thought leadership that helps you establish more aligned, structural goals. Master the success factors to:
Develop processes which embed collectively aligned outcomes
Appreciate internal stakeholders' competing and differing objectives
Implement metrics which effectively measure organizational change
Align your internal strategies to achieve common goals.
PANEL SESSION
Attract, Retain and Train Talent in a World of Cost Pressure Challenges
Organizations are adapting to the new post-Covid world of hybrid working. A changing workforce of new career expectations relentlessly drives its own pressures. Adapt your business to this new workforce environment to deliver improved bottom line performance and improved employee wellbeing. Take away specific solutions to:
Harness existing transferable skills and competencies
Utilize cost effective or minimal training programmes
Adapt to demographic changes with new recruitment solutions
Apply new skills and strategies to overcome increasing cost pressures.
ROUNDTABLES->DISCOVER THOUGHT-PROVOKING IDEAS
Take a deep dive down the innovation rabbit hole in one of our roundtable discussions. Share common challenges and best practices with your institutional investment peers on a topic of your choosing:
Investor Compliance: Assess the new disbursement quotas
Economic Outlook: Survey the challenges ahead
Impact Investing: Review the extent of new investor trends
Asset Allocation: Stress test your investment portfolio
Wealth Preservation: Inflation proof your investments
New Net Zero Goals: Turn challenges into investment opportunities
INDUSTRY EXPERT
Test your Risk Tolerance and Liquidity Preferences
The challenge for investors is the uncertainty caused by multiple factors: geopolitical, economic and market uncertainties. When putting a plan in place, your organization will need a mission-driven approach to develop an effective, long-term asset allocation strategy to manage endowment assets. Master the success factors to:
Strike a balance between risk and prudence
Evaluate the three-step process: insufficient long-term growth, drawdown in market value and illiquidity
Balance tactical and strategic goals
Bolster your risk tolerance to create steady returns and new financial success.
EXHIBITOR LOUNGE: VISIT BOOTHS & SOURCE EXPERTISE
Explore the latest financial performance strategies with our industry leading sponsors.
Share your challenges with the biggest innovators in the business.
Schedule one-to-one private meetings for personalized advice.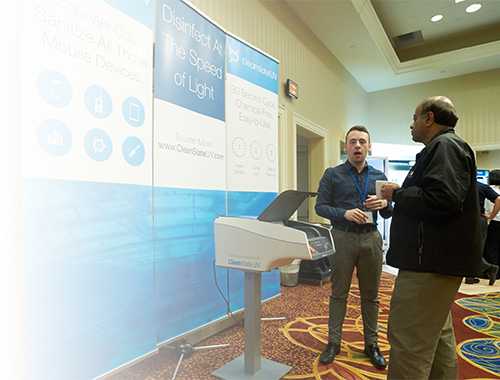 CASE STUDY
Position your Portfolio and Operations for Climate Change
Many endowments will be re-orientating their mandates, actions and operations towards carbon neutral goals. This long-term process requires incremental changes, new practices and new decision making. Develop a blueprint to:
Achieve carbon neutral operations
Invest in climate transition
Create collaborative engagements
Improve data access and develop appropriate methodologies
Transition your portfolio to address climate change and achieve a social return on investment.
CASE STUDY
Measuring success: business development through extraordinary times
Growing your business during and after the pandemic has been challenging and critical. Organisations are adapting with innovative models and managing unexpected outcomes. This session guides your through these disruptive time with key takeaways
Developing objectives which deliver growth, manage change and align with mandates
Managing the growing incomes, providing new opportunities
Practical advice – for sharing expertise and benchmarking
Steering a course through uncertain times
INDUSTRY EXPERT
Invest in Green Bond as you drive towards Net Zero Investments
More organizations are assessing the four Green Bond (GBP) principles, and these promote the role that markets can play in financing progress towards environmental and social sustainability. As an investor, youkan plays your part with decisions that achieve environmental sustainability. Source your plan of action to:
Establish the four core components for alignment with the GBP
Follow the Green Bond process for project evaluation and selection
Align GBP with your own mandate to drive your journey to net zero
Adopt new principles to encourage environmentally sustainable growth and increase your long-term returns.
INDUSTRY EXPERT
Successfully embed ESG into Internal Company Structures: Do your Processes match your Objectives?
The rise of ESG implies more than investments. It also includes your investor relations, finance, human resources, operations, supply chain, communications and organizational development. Move from pledge to action, creating an organizational structure that effectively responds to ESG-related opportunities, challenges and risks. Take back to your office strategies to:
Create senior-level accountability in your organization's structure
Incentivize ESG into roles and strategies
Develop ESG driven operating models to achieve organization-wide benefits
Build a clear governance structure to foster visibility, accountability, and collaboration across your departments.
NETWORKING LUNCH: DELVE INTO INDUSTRY CONVERSATIONS
Meet interesting speakers and receive advice on the latest industry issues and trends.
Expand your network and make connections that last beyond the conference.
Enjoy great food and service while engaging with your institutional investment colleagues.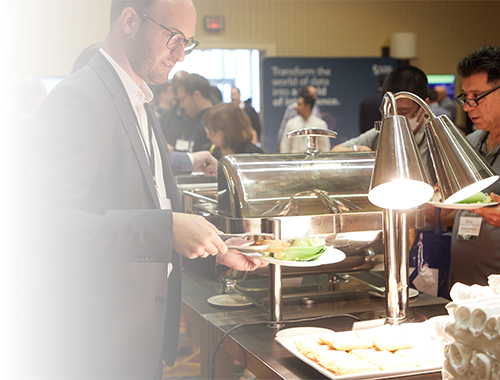 EXHIBITOR LOUNGE: VISIT BOOTHS & WIN PRIZES
Meet investment industry experts and identify investment strategies.
Enter your name for a chance to win exciting prizes.
Take advantage of event-specific offers and special content.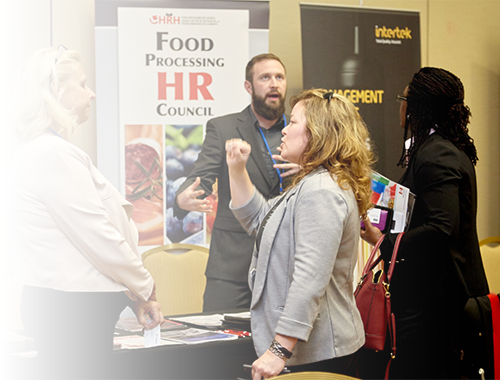 PANEL:
Leverage the Balance Sheets to Expand the Impact Investing Toolkit
Some organizations are developing new strategies representing a toolkit that foundations can use to make a greater impact on local and global communities. Transform your organization's mobilization of new market capital with newly issued bonds booked as liabilities. Walk away with an action plan to:
Identify spending strategies
Evaluate asset strategies
Assess liability strategies
Optimize your foundation's financial toolkit to advance impact investing.
PANEL
Greenwashing Update
Given the growing interest in these offerings, there are economic incentives for exaggerating the positive attributes of investments. How should governments encourage organizations to change without raising undue challenges? Create a roadmap to:
Recognize the inconsistent metrics
Compare the social or environmental returns on "business as usual" investments
Overcome the lack of capacity and lack of intermediaries
Enhance how you assess your company's financial success to improve transparency while adapting to social and economic incentives.
INDUSTRY EXPERT
Returns in Real Estate: A Glimpse into Development-based Investment
Achieve stable returns for your organization with a private REIT. Public market volatility can increase risk exposure from public REITs. Protect your capital with income stability.  Source practical tips to:
Advance your diversification strategy
Reduce the impact that market volatility has on your portfolio
Improve the transparency of your private REIT investments
Reduce capital volatility fluctuations to meet your target returns
Reduce capital volatility fluctuations to ensure stability and meet your target returns.
INDUSTRY EXPERT
Investment in Energy Stock and Renewable Projects: Pick your Winner
Green energy is a popular investment as more and more people realize the impact of increased carbon on the climate. But with so many renewable energy investments for you to choose from as an investor, this sector can quickly become overwhelming. Master the success factors to:
Leverage how to invest in renewable energy
Use alternative energy mutual funds
Transform your renewable energy-related investment strategy to drive financial and environmentally sustainable results.
CASE STUDY
Use Social Impact Bonds to Achieve Policy Objectives and Financial Performance
Organizations turning to social impact bonds can offer better social outcomes in certain areas and pass on part of the savings achieved to investors. Examine a three-year programme delivered in Manitoba that offered a social service organization $2.25 million once program outcomes were met. In a case study, discover social impact bonds' use and development and assess their value for your organization. Take away specific solutions to:
Address the bond's impact and returns for your organization
Integrate the decision-making process: aligning objectives with your mandates
Implement the project and evaluate financial success
Adopt socially responsible investment strategies to complement your mission with steady returns.
CASE STUDY
Hedge fund strategies: Making the most of new Opportune Times
Concerns are growing about the durability of the traditional 60/40 investment split. Now is the time for your organization to building long term resilience and review performance criteria before it's too late.
Adopt best practices to re-evaluate traditional asset allocation
Increase exposure to hedge fund opportunities
Support risk-return profiles that exploit fixed income securities
Diversify your portfolio through developing your hedge fund strategy to make the best of a volatile market.
EXHIBITOR LOUNGE: ATTEND VENDOR DEMOS & CONSULT INDUSTRY EXPERTS
Meet with investment managers and consultants.
Arrange one on one meetings with leading solution providers to discuss organizational hurdles.
Brainstorm solutions and gain new perspectives and ideas.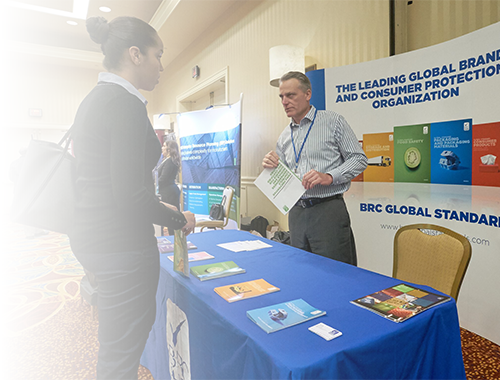 INDUSTRY EXPERT
Creating the Motivation for Investing in Alternative Asset Classes.
Over the last decade organisations have increased their allocations to real assets and alternative investments. The challenge is to continue the motivation and measure the success. Consider your options:
Protecting yourself from downside (tail risk) protection.
Aligning your decision making with your peers.
Taking advantage of "one off" market opportunities.
Maintaining the motivation to continue success.
CASE STUDY
Central City Foundation: Towards a New model of Stewardship in pursuit of Truth, Justice and Reconciliation.
Organisations are rethinking their mission related and beyond impact of mission alignment. A deep divide review may be needed to assess the value of the stewarding legacy and understanding origins of your wealth and legacy. A case study takes you critical new evaluation:
Reflecting the importance of land back movement as part of your goals exploring approaches to reparations and community investments aligned with your mission
Divesting of land as part of investment decision making implications and opportunities
Assessing with social & cultural implications and objectives a deeper look at impact
Re-evaluate and re-invigorate your investment objectives.
CLOSING KEYNOTE
Challenges Facing Endowments and Foundations
Private pools of assets are playing a greater role in financing markets. Crypto currencies such as Bitcoin are becoming more mainstream. New considerations and new challenges will drive your organization's approach to decision making. Create a roadmap to:
Recognize hedge fund and private debt opportunities focused on specialty finance
Exploit the opportunities of venture capital platforms
Explore options for accepting and selling cryptocurrencies
Transform challenges into opportunities to create steady returns while managing your risk profile. 
Closing Comments from your Host
Review the key solutions and takeaways from the conference. Source a summary of action points to implement in your work.