Agenda
Please note that all times listed are EDT (-5:00 UTC)
NETWORKING BREAKFAST: BUILD COMMUNITY CONTACTS
Start your day off right and connect with institutional investment
Get to know your industry peers and colleagues over a delicious breakfast.
Source practical tips, discuss best practices and prepare for the day ahead.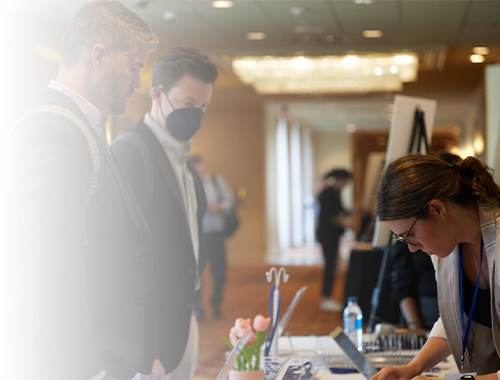 Opening Comments from Host
KEYNOTE
Aligning investment objectives and strategies with your organization's key investment stakeholders
To achieve best overall outcomes, the different stakeholders within your organization need to understand, communicate and align investment objectives.  Apply strategies that will educate and establish more aligned investment goals including:
Understanding and defining the organization's risk tolerance
When to seek independent outside expertise
Building understanding and knowledge competencies
Articulating investment objectives and strategies
Finding alignment with the Board and relevant Board committees.
CIO & EXECUTIVE DIRECTOR PANEL SESSION
Develop Successful Hedging Strategies against Inflation
Investment officers are developing policies and objectives ahead of new inflationary pressures. Better forecast your inflationary cycles to drive effective investment decisions. Source practical tips to:
Engage with stakeholders to discuss your options
Effectively manage the returns on your current and future asset classes
Diversify our portfolio base including real estate, infrastructure and farms for effective inflation hedging returns
Employ new strategies to protect your investments and mitigate risks.
SPEED NETWORKING! MAKE MEANINGFUL CONNECTIONS
Grow your network by meeting like-minded individuals to:
Share your latest ideas and projects with.
Enjoy a quick icebreaker, exchange LinkedIn information, and build lasting business relationships.
Achieve your conference networking goals in a fun and agile fashion.
Join a community of institutional investment leaders and gain invaluable support.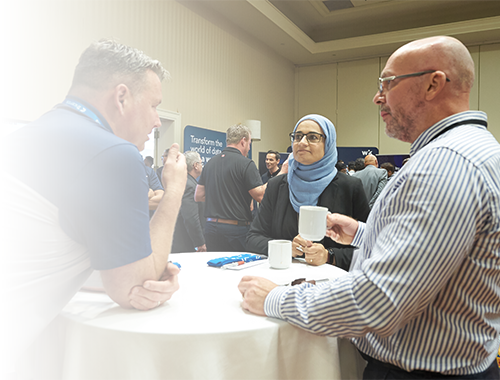 INDUSTRY EXPERT
How Endowments and Foundations can Persevere better in a Volatile environment
Organizations viewing their long-term investment horizons will be re-evaluating their investing decisions in today's hostile market. Improve your financial performance in the current economic climate with long term decision making. Create a roadmap to:
Navigate these uncertainties, including investment committee meetings
Improve awareness through education and training
Use inflation hedges to preserve your finances
Improve your strategies to stay ahead of a changing landscape and achieve enhanced financial performance.
EXHIBITOR LOUNGE: VISIT BOOTHS & SOURCE EXPERTISE
Explore the latest investment strategies with our industry leading sponsors.
Share your challenges with the largest innovators in the business.
Schedule one-to-one private meetings for personalized advice.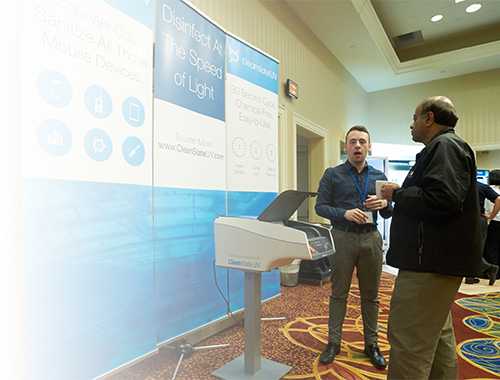 CASE STUDY: LEGAL EXPERT
Disbursement Quota Changes and their Impact on Canadian Foundations
Changes to the disbursement quota will have significant impacts on some foundations. You may need to adjust your operations and investments to meet the increased disbursement quota requirements. There are also new anti-avoidance provisions and transparency requirements enacted as a result of the 2022 Federal Budget that will impact some foundations. Adopt best practices to:
Assess, and adjust, your current legal documents such as articles and objects, gift agreements, gift acceptance policies, restricted gifts, etc.
Adjust your investment policy statement
Change your grant making budget and enhance your grant making systems and capacity
Potentially disclose additional information to the CRA
Enhance your disbursement policies to remain compliant and enable long-term investments.
CASE STUDY
Challenging existing thinking for Investment Committees: New Approaches to Member Recruitment
Among their multiple challenges, investment committees will be reviewing their membership composition for effective decision making. Improve your governance and policy objectives with new approaches to committee recruitment. Develop a blueprint to:
Establish a balanced committee
Rotate membership to introduce new strategies
Choose and recruit new members for effective decision-making
Transform your member recruitment approaches for successful investment decisions.
INDUSTRY EXPERT
How Endowments and Foundations can Persevere better in a Volatile Environment
Organizations viewing their long-term investment horizons will be re-evaluating their investing decisions in today's hostile market. Improve your financial performance in the current economic climate with long-term decision making. Create a roadmap to:
Navigate these uncertainties, including investment committee meetings
Improve awareness through education and training
Use inflation hedges to preserve your finances
Improve your strategies to stay ahead of a changing landscape and achieve enhanced financial performance.
INDUSTRY EXPERT
Innovative Investment Structures: Considering Traditional and New Models when Introducing Investment Committees
The new post-Covid world is driving new market behaviour. Organizations are moving away from the traditional thinking of 60/40 split in asset allocation. New asset classes bring new decision-making for your investment committee. Achieve a step-by-step action plan to:
Introduce your investment committee to new asset classes
Re-evaluate and review the traditional portfolio
Drive new performance by successfully adding real estate, private debt and private equity.
Reinvigorate your investment structures to achieve better returns.
NETWORKING LUNCH: DELVE INTO INDUSTRY CONVERSATIONS
Meet interesting speakers and receive advice on the latest industry issues and trends.
Expand your network and make connections that last beyond the conference.
Enjoy great food and service while engaging with your investment and finance colleagues.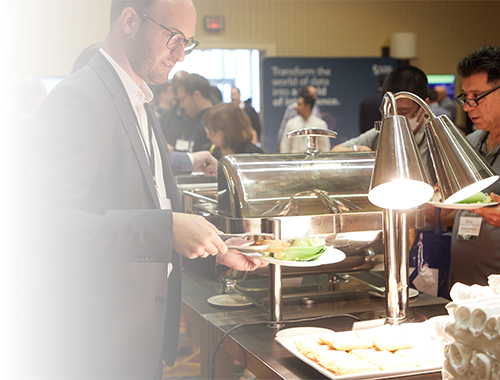 EXHIBITOR LOUNGE: VISIT BOOTHS & WIN PRIZES
Meet investment industry experts and identify investment strategies.
Enter your name for a chance to win exciting prizes.
Take advantage of event-specific offers and special content.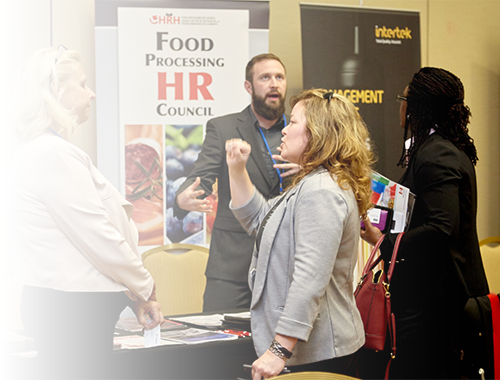 PANEL
Capital Preservation Investment Strategies to meet the Challenges of new Disbursement Quotas
Each charity and portfolio are challenged with unique needs and characteristics. Create a customized framework to evaluate strategic asset allocation optimization for your charity's specific needs. Master the success factors to:
Establish the impact of the new disbursement quotas
Prepare in advance of changes
Position your portfolio to meet the new requirements
Build innovative, tailored strategies to conquer new legislative challenges and enhance your governance.
PANEL
Measure Success when Transitioning to New Sustainability Investment Portfolios.
Impact investing is moving up the agenda. Your organization will want to establish ground rules when measuring financial performance and new investments. How do you measure success before embarking on this new financial journey? Source practical tips to:
Prepare for your new journey: impact investing, why now?
Adopt metrics which best measure financial success
Convert metrics into successful investment decisions
Improve how you measure your financial performance to increase impact investments and achieve your mission.
INDUSTRY EXPERT
Reinvigorate your Fixed Income Portfolio to Stabilize your Returns
The prospect of negative bond returns led certain investors to invest in less liquid asset classes; however, more options exist. Protect your investments in an environment with increasing interest rates through alternative approaches to fixed income. Take back to your office strategies to:
Assess the impact of a rising interest rate environment on your portfolio
Revisit your long-only strategy
Determine if long-short funds are the right fit for your organization
Adapt to increasing interest rates to achieve steady fixed income returns.
INDUSTRY EXPERT
Agriculture Lands: An Untapped Opportunity
Investing in farmland as the alternative asset has a sustainable upside. With both real estate and food prices climbing relentlessly, investors may find growth opportunities in actual growth by investing in farms and agribusiness. Develop a blueprint to:
Consider agriculture to diversify your portfolio
Add agriculture into your portfolio as an alternative investment
Invest in agriculture to make a positive environmental impact
Appraise new financial opportunities to tap into your alternative assets.
CASE STUDY
Moving towards net zero portfolios: How do you develop a credible plan and what does it mean to implement it?
Foundations and endowments are adjusting to the principles of responsible investment, which are here to stay. Many groups have made net zero commitments but are still looking for how to best implement a credible plan for action. Stay ahead of social and consumer pressure for ESG investments with solutions for your portfolio and strategies, including how to tackle combining E & S in net zero plans, positive impact investments, energy investment questions, and how to revise investment mandates and procedures. Walk away with an action plan to:
Leverage global best practices to implement your net zero commitment
Align your portfolio with the best available science
Benefit from change management and thought leadership as part of the ESG journey
Future proof your sustainability investment strategies to improve your organization's triple bottom line.
CASE STUDY
100% Impact Portfolio: How to invest in line with your values and make an impact
With impact investing moving to the top of the agenda, foundations and endowments are adopting new tools and an array of products. Investing with impact is changing decision making, spanning public and private markets, backed by multi-asset strategies. Take away specifics on:
Obtaining an internal mandate for impact investing
Establishing financial and impact requirements for your endowment
Integrating impact investing at board and staff level to deliver your strategy
EXHIBITOR LOUNGE: ATTEND VENDOR DEMOS & CONSULT INDUSTRY EXPERTS
Meet with investment managers and consultants.
Arrange one on one meetings with leading solution providers to discuss organizational hurdles.
Brainstorm solutions and gain new perspectives and ideas.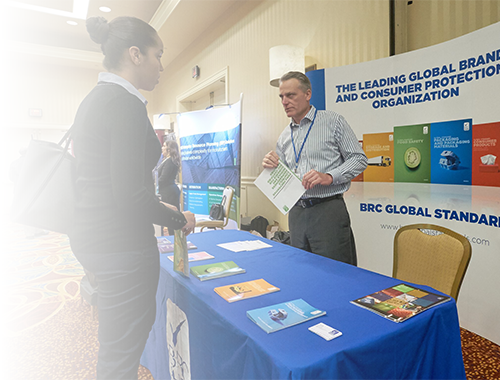 INDUSTRY EXPERT
Diversifying into Global Commodities in Today's Uncertain World
With the world facing inflation numbers that seem to increase daily, and a war in Ukraine that threatens the output of two of the world's biggest commodity producers, investing in commodities is drawing newfound investor interest. Build your global commodities portfolio to improve your risk management. Source practical tips to:
Adopt broad, global commodities investments, not just gold and oil
Build your long-term return potential through active management
Exploit the opportunities of futures and derivative trading
Integrate commodities as a means of reducing overall portfolio volatility
Harness the power of global commodities to diversify your long-term investment portfolio.
INDUSTRY EXPERT
Private Equity: A Growing Opportunity set
Although accessing private markets remains difficult for many investors, the asset class is becoming increasingly hard to ignore as it represents a growing share of the opportunity set for investors. Build expertise in private equity opportunities to mitigate your risk. Take back to your office strategies to:
Evaluate why endowments& foundations should consider investing in private markets now
Assess endowment & foundation allocation to private markets
Turn to private markets to boost expectations for future overall portfolio returns
Demystify the private equity market to leverage new opportunities and new returns.
CASE STUDY
Adopting an Enterprise Approach to Endowment Management
Managing and overseeing an endowment is a complex task. Endowments are managed solely with the objective of maximizing long-term real return with the focus wholly on asset allocation, manager selection, and spending policy. Transitioning your endowment management to an enterprise approach can drive financial sustainability and help your institution achieve their long-term goals. Adopt best practices to:
Review your institution's revenue and endowment profile
Help ensure the sustainability of your institution
Assess the impact of short-term or long-term decrease in endowment income on your institution's ability to adequately fund ongoing operations
Advance your organization's enterprise approach to reinforce your endowments.
CLOSING KEYNOTE
In a changing landscape – an action plan for an affective ESG for nimble teams
ESG has potential to enhance investment performance and alignment with values. But with emerging standards and new priorities impacting all aspects of governance and decision-making, it can seem overwhelming, especially for organizations that are just getting started or have limited resources. This session explores your responsible investment action plan for:
Developing a realistic ESG strategy to develop agile decision making
Smart ESG implementation approaches
Making ESG digestible for trustees and investment committees
Closing Comments from your Host
Review the key solutions and takeaways from today's sessions. Source a summary of action points to implement in your work. Discuss tomorrow's highlights!
EVENING RECEPTION: ENJOY GREAT CONVERSATION, MUSIC & NETWORKING
Relax and unwind with tasty cocktails after a long day of learning.
Don't miss your chance to win fun prizes at our Reception Gift Giveaway.
Make dinner plans with your new connections and explore the best of what Toronto nightlife has to offer. Just be sure to set your alarm for Day 2!