Sean Duff is a Managing Director, Business Development of Monroe Capital. He is responsible for all aspects of marketing and investor relations. He has over 20 years of experience in the alternative investment business including capital raising, investing in alternative investments, institutional investors coverage, and investment talent sourcing.  Prior to Monroe, Sean was a Director at Deutsche Bank within their Global Prime Finance group responsible for covering institutional investors and consultants in the U.S. and Canada.  He also served as Director of Marketing at Onex Credit Partners, has spent time investing at hedge funds at Trout Trading Management and SAC Capital, and at investment banking firms Morgan Stanley and Merrill Lynch.  Sean earned his B.B.A. with a concentration in Finance from The College of William and Mary.
---
Day 1: May 3, 2023
INDUSTRY EXPERT
Delivering your investment preferences with successful investment manager recruitment
Selecting an investment manager that can act in accordance to your organizations investment preferences requires thorough due diligence of the manager's investment approach and performance, investment process, stock selection and portfolio construction decisions.
Profile: The extent of the firm's sustainability practices and its demonstrated commitment to ESG.
Resources: Whether it is adequately resourced to achieve its ESG related goals.
Practices: How it implements ESG in a practical sense—or if it otherwise presents a false integration in an effort to attract clients.
Improve your recruitment strategies to stay ahead of a changing landscape and achieve enhanced financial performance.
INDUSTRY EXPERT
Innovative Investment Structures: Considering Traditional and New Models when Introducing Investment Committees
The new post-Covid world is driving new market behaviour. Organizations are moving away from the traditional thinking of 60/40 split in asset allocation. New asset classes bring new decision-making for your investment committee. Achieve a step-by-step action plan to:
Introduce your investment committee to new asset classes
Re-evaluate and review the traditional portfolio
Drive new performance by successfully adding real estate, private debt and private equity.
Reinvigorate your investment structures to achieve better returns.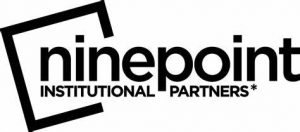 Day 2: May 4, 2023