Sean Duff is a Managing Director, Business Development of Monroe Capital. He is responsible for all aspects of marketing and investor relations. He has over 20 years of experience in the alternative investment business including capital raising, investing in alternative investments, institutional investors coverage, and investment talent sourcing.  Prior to Monroe, Sean was a Director at Deutsche Bank within their Global Prime Finance group responsible for covering institutional investors and consultants in the U.S. and Canada.  He also served as Director of Marketing at Onex Credit Partners, has spent time investing at hedge funds at Trout Trading Management and SAC Capital, and at investment banking firms Morgan Stanley and Merrill Lynch.  Sean earned his B.B.A. with a concentration in Finance from The College of William and Mary.
---
Day 1: May 3, 2023
INDUSTRY EXPERT
Innovative Investment Structures: Considering the role of private debt within your portfolio and understanding the current private debt market.
The US and Canadian private debt markets offer different nuances. The not profit sector faces a differently regulated marketplace and differing sophistications. The challenge is the decision making and evaluation, with this session offering an action plan:
How investment committees can use private debt against interest rates
Diversifying foundation portfolios for protection and as a hedge
Covering your bases to mitigate the risks
Assessing the performance of private debt: manger evaluations and loans
Reinvigorate your investment structures to achieve better returns.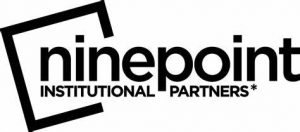 Day 2: May 4, 2023